Callan Town Regeneration - in Focus Newsletter
Kilkenny County Council selected Callan to pilot the "Framework for Town Centre Renewal" in 2016 and since then Kilkenny County Council has been successful in securing significant funding and implementing key projects that were identified in the Callan Town Improvement Plan . These projects have made a very positive impact on the town in recent years. Callan was the first town in Kilkenny where a Town Team was established in 2018 and this process in partnership with Kilkenny County Council is now being rolled out in a number of our other towns and villages. Kilkenny County Council looks forward to continuing to work with our local communities to further develop projects in our rural towns and villages.
Click Image below to view as flipbook.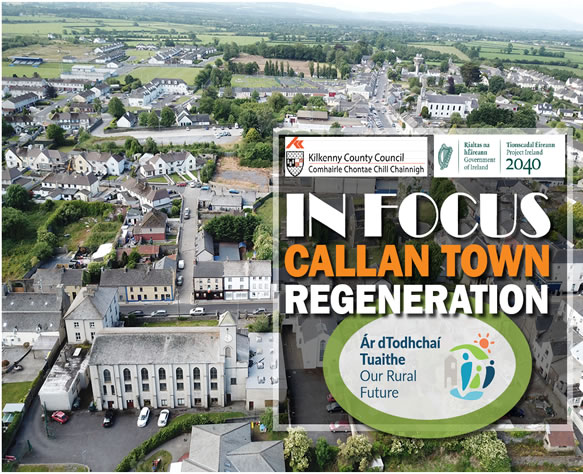 Callan Town Regeneration Newsletter.