Tourism
The Core objective of Kilkenny County Council's Tourism Team is to support tourism development throughout County Kilkenny, working with key stakeholders – public, private, community, and voluntary to implement Kilkenny's Statement of Tourism Strategy and work programme 2017-2022 as well as maintaining Kilkenny's position as the finest Cultural and Heritage destination in Ireland.
Kilkenny is recognised as an international destination with the capacity to deliver significant growth in international visitor numbers and a substantial increase in tourism related employment in accordance with Government Tourism Strategy; "People, Place and Policy, Growing Tourism to 2025".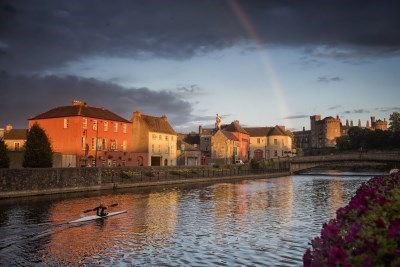 Notwithstanding the severe impact COVID 19 has had on the tourism sector, Kilkenny County Council will continue to develop the tourism offering in Kilkenny focusing on;
Developing and adding depth to Kilkenny's Tourism Experience by implementing the Orientation and wayfinding plan for Kilkenny through approved Destination Towns funding.
Developing and delivering a unified tourist attraction at the Tholsel and Medieval Mile Museum.
Developing a Visitor Plan for the South East Greenway.
Supporting Butler Gallery to enhance the visitor experience at Evans Home.
Seeking opportunities to further implement the Woodstock/Inistioge business plan
Working with Kilkenny's Festivals and Events organisers to support Kilkenny's reputation as an International Festival destination.
Selecting, preparing and delivering ORIS funding schemes across the County.
Working with local communities and businesses to expand the tourism offering of County Kilkenny.
Working with Kilkenny Tourism and Fáilte Ireland to support and further develop a Marketing and PR Campaign to promote Kilkenny both nationally and internationally as a top-class tourist destination.
For further information please contact Martina Comerford, Tourism Officer, Kilkenny County Council, John Street, Kilkenny @ martina.comerford@kilkennycoco.ie 056 7794011
For information on all to see and do in our wonderful City & County go to www.visitkilkenny.ie