Kilkenny wins the title of Ireland's top 'Foodie Destination'
Kilkenny has won the top prize at the awards ceremony for Ireland's top Foodie Destinations, an initiative run by the Restaurants Association of Ireland (RAI) sponsored by FBD.
Kilkenny is known nationwide for its vibrant food and hospitality offering, from local producers to food festivals, farmers markets and trails, cookery schools and gastro pubs, to the Michelin star dining experiences that regularly receive critical acclaim and national attention.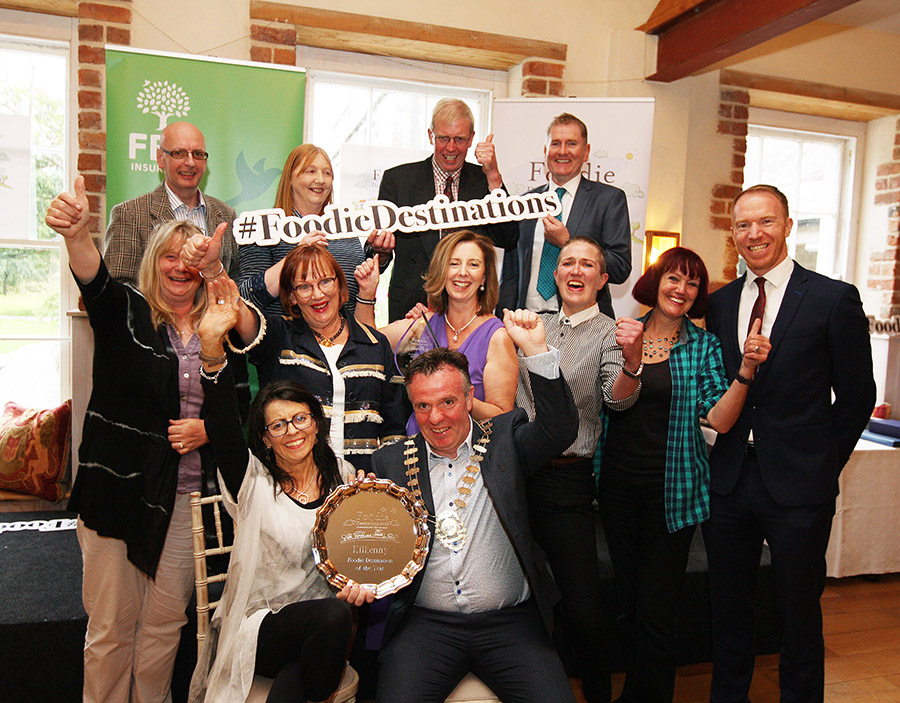 The adjudication process was intense and demanded a collaborative approach engaging stakeholders from Taste Kilkenny, Kilkenny Tourism, Kilkenny LEO, Kilkenny County Council, Kilkenny Chamber of Commerce and KLP to restaurants, cookery schools, retailers, accommodation and activity providers, media partners and festival organizers across the county.
In July an esteemed panel of judges visited the city for a packed schedule where the vibrant culinary culture of Kilkenny City and County was experienced firsthand. The tour kicked off in style, taking the judges in a vintage car to their first lesson of the day in cake decorating and continued at pace throughout the city visiting many of Kilkenny's finest establishments and demonstrating the color and vibrancy of food experiences on offer. From chocolatiers to gastro dining to vintage tea, Whiskey and gin tasting to Driver's cider, champion burgers to vegan delights and traditional Irish fare to award winning restaurants laden with accolades, the judges experienced a broad spectrum of all things foodie and when they could not visit every venue, they received a portfolio of information detailing the rest of the best in city and county.
Taking in one of Kilkenny's most famous and forever bustling streets, the judges soaked up the bistro coffee culture synonymous with Kieran street, took a cycle across town to take in the street food offerings and new additions to the food map, and got to enjoy #tastekilkenny in glorious sunshine.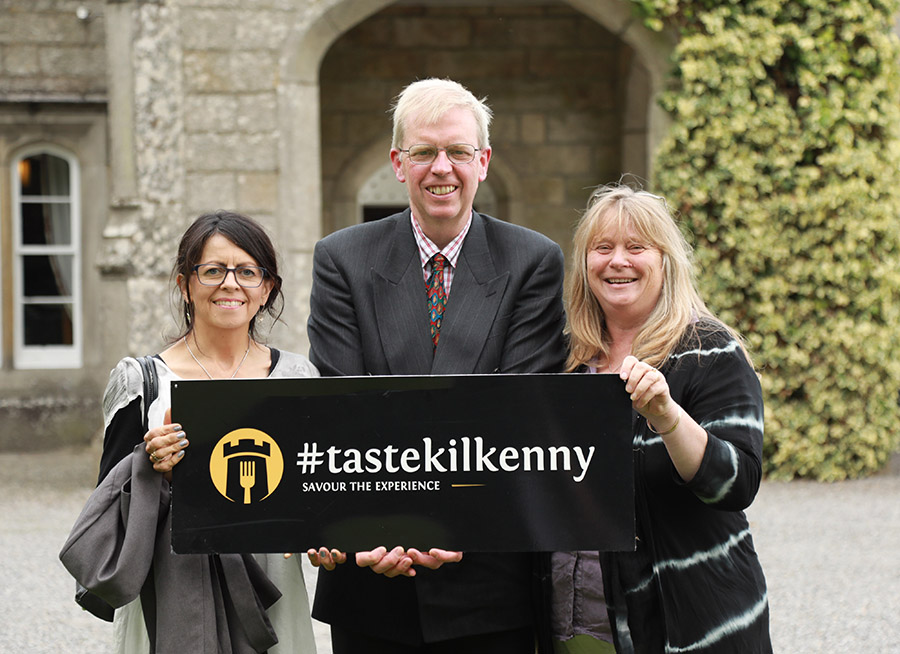 Hosted and supported by Kilkenny Tourism in collaboration with #tastekilkenny and its members, this showcase of local food producers, the quality of product, innovation displayed by brewers and distillers, together with the diverse ever evolving foodie scene is a testament to the food sector in Kilkenny and convinced the Judges that Kilkenny listens , adapts and evolves, earning the Crown of Foodie Destination 2018.
The award was presented at a reception in Lisnavagh House Rathvilly and presented by Judges Wendy Kavanagh and Zack Gallagher who lauded Kilkenny's incredible community spirit and real collaboration.

Naoise Nunn of Kilkenny Tourism says, "We are thrilled to be chosen as winners of the Foodie Destination Award for 2018 from an incredibly competitive shortlist. We are very proud of what the food scene in Kilkenny has to offer and remain committed to further investing in and promoting this to visitors nationwide and worldwide. We would like to thank all of you who voted for Kilkenny in the online poll which constituted 25% of the overall vote and everyone who was involved in showcasing the very best of Kilkenny's Food offering and indeed all who have worked so hard in developing Kilkenny's Foodie credentials over the years. With foodie hero awards, new players and a bigger and even better Savour Kilkenny festival on horizon, Kilkenny food is in a good space.