South East Greenway Leaflet
Kilkenny County Council have initiated a consultation process for people in the Ferrybank area to help find the best location for a car park to access the new Greenway in the Ferrybank area.
Kilkenny County Council (KCC) staff will be distributing an information leaflet (attached) to residents in target estates in the Ferrybank area in the coming days.
This is part of the pre-planning to find the preferred location for the proposed Greenway car park in Ferrybank to progress to Part 8 planning.
We have appointed 'Connect The Dots' (CTD) to assist us in this process, which includes a survey that will be analysed by CTD and an online session facilitated by CTD.
The survey and online session will help us identify the location of the car park and give local people an opportunity to discuss any other ideas and concerns the local community may have about the Greenway.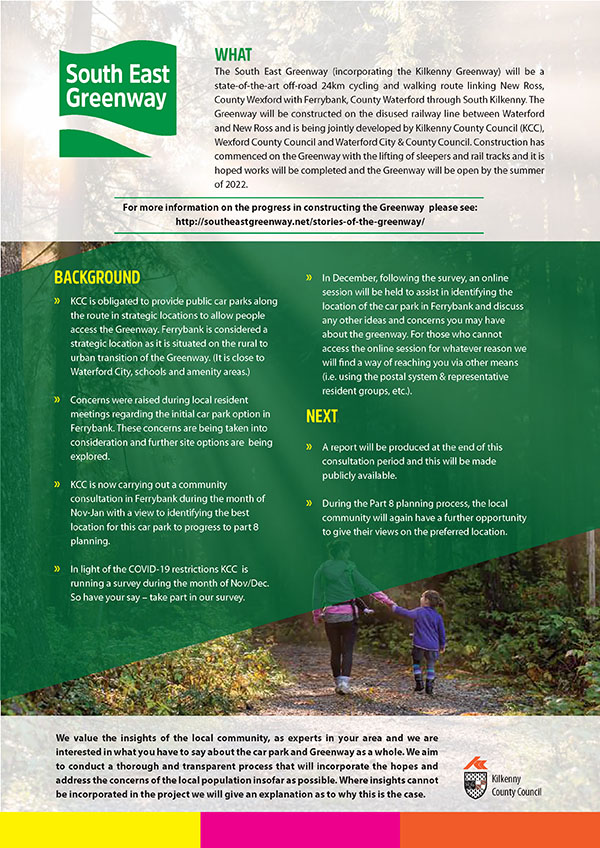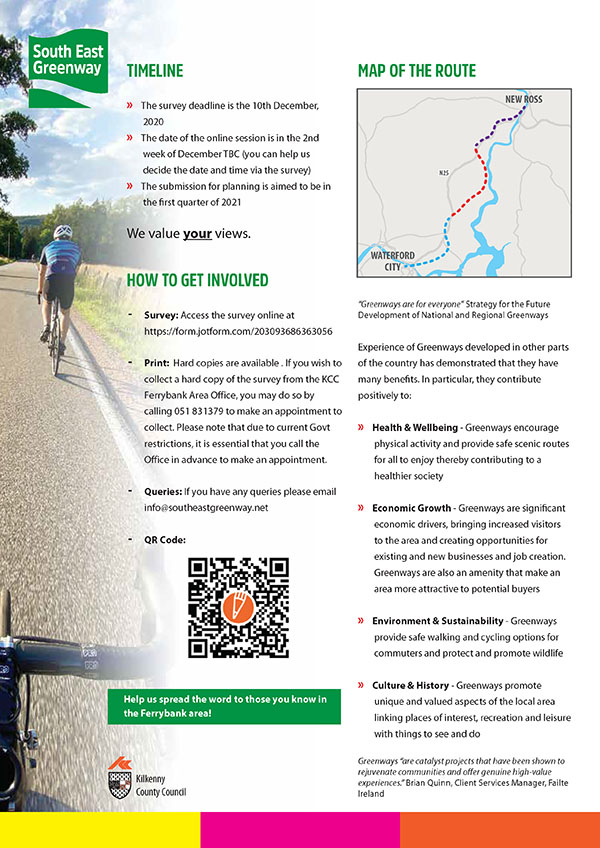 The information leaflet provides details on how people can participate in the survey and on how to register for the online session.
Further information on the Greenway can be found at: http://southeastgreenway.net you can also download this leaflet here: Greenway Newsletter.pdf (size 344.4 KB)