Press Release - Heritage Week 2022 at Kilkenny Libraries
Running from the 15th to the 19th of August. Heritage Week showcases the diversity and depth of Ireland's heritage assets in the built, natural and cultural heritage areas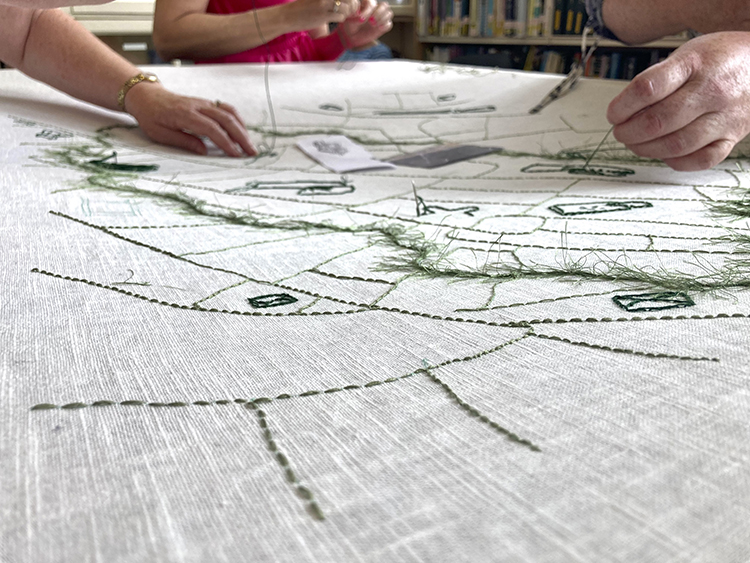 Kilkenny County Council's Library Service is delighted to see a return for in-person events for Heritage Week 2022, running from the 15th to the 19th of August. Heritage Week showcases the diversity and depth of Ireland's heritage assets in the built, natural and cultural heritage areas. The ongoing success of the initiative has been built on free events being provided by cultural organisations, community groups and individuals.
The Library' Programme focuses on the areas of Built and Cultural Heritage.
Loughboy Library: Talk by Larry Scallan on local activist Tom Treacy, Kilkenny's Forgotten Commander.
City Library: Talk by Ian Kenneally on the Civil War as seen in Newspapers in the Common Thread.
City Library: Open Circle Community Arts Collective unveil their embroidered artwork based on research exploring the experiences of women in Kilkenny 100 years ago. This takes place in the City Library.
Parish Hall, Callan: Launch of a new book on 'James Hoban: Designer & Builder of the White House' by Stewart D. McLaurin.
Local Studies' Department: Posting a series of images from our collections on our social media platforms showing the streetscapes of Kilkenny City at the dawn of the 20th century.
Loughboy and GraiguenamanaghLibraries: Our popular one-to-one Genealogy Masterclasses in Libraries and the Local Studies' Department continue this year, booking essential.
'Heritage Week is a great opportunity for the public to experience Kilkenny's rich heritage in all its variety. The Library Service is looking forward to welcoming back the public to our libraries for these Heritage Week events after a 2-year absence on in-person events.' says Executive Librarian, Declan Macauley.
You can access additional information as regards times of events, booking details where applicable etc. at www.kilkennylibrary.ie or at https://www.heritageweek.ie/event-listings
Funding for our lectures is supplied by Creative Ireland the Department of Tourism, Culture, Arts, Gaeltacht, Sport and Media under the Decade of Centenaries 2012-2023 initiative.  
You can contact Declan at declan.macauley@kilkennylibrary.ie or 056 7794160