New Extension Opened 1981
In 1981 the new extension in Kilkenny City Fire Station was officially opened by Mr. Seamus Pattison, T.D., Chairman of Kilkenny County Council and Mayor Kieran Crotty, T.D. Also present were: P.J. Donnelly, County Manager; Captain Hugh Corrigan; Mr. Des Wixted, County Secretary; Mr. Michael Barry, County Engineer; Mr. John Connolly, Fire Advisor and the staff of the Fire Station.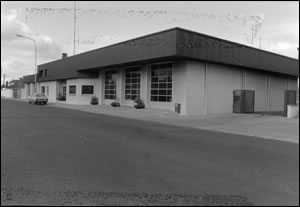 A front view of the new extension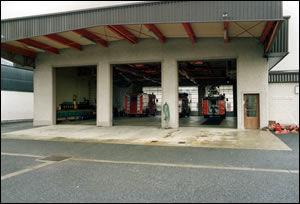 A rear view of the new extension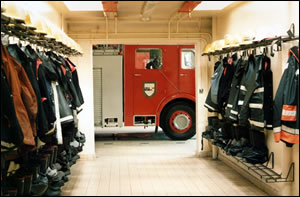 The Crew Room
Other News
In 1982 Mr. W. Doyle was appointed Assistant Fire Chief. Also that year Kilkenny got it's first Fire Prevention Officer. He was Mr. C. Cormican.
A fire prevention officer's job is to go to places such as hotels, shops, schools and factories and look for things which might start fires. They also make sure there are fire doors and fire exits. He also studies plans for buildings before they are built to make sure they are safe. A Fire Prevention Officer has the rank of an Assistant Fire Chief.