The formation of Castlecomer Fire Brigade, 1940's
The Formation of Castlecomer Fire Brigade
Castlecomer Fire Service Started in the 1940s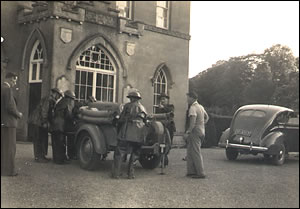 The County Council supplied a fire service in the late 1940s with the trailer pump based at Pat Hetherington's shed in Market Sq now Cunninghams Green Grocer.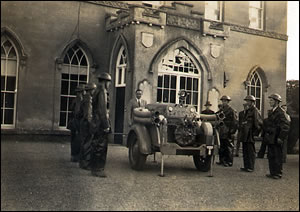 The Original Mining Company trailer pump, seen here outside Wandesfort House,Castlecomer. This was given to Castlecomer Fire Service and was based in the mining office yard (Avalon Inn).
Other
A new station was built in 1954 in Love Lane.