Firemen briefed on the hazards of Electricity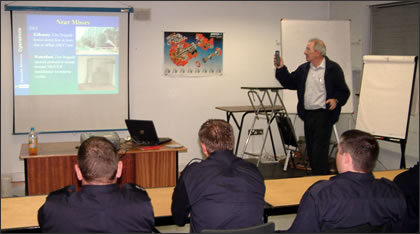 During the months of October and November, Kilkenny firefighters were briefed on the hazards associated with electricity by Michael Norris, Safety and Technical Services Supervisor from ESB Networks Service. This was deemed necessary as in light of several instances throughout the country where firefighters had exposed themselves to the hazards associated with electricity and put themselves in danger of electrocution or electrical burns.
The presentations consisted of a slide presentation, video clips and a job aid setting out the risks and control measures.