Keep Well - Switching Off & Being Creative
---
Switching off and giving some time to yourself to do the things you enjoy doing is so important in looking after your mental wellbeing. Simple activities like being creative, learning something new, spending time in nature or practising relaxation, can help to restore and revive our spirits and help us to keep ourselves well.
Make a plan
With everything that we all have going on in our lives, be it looking after children, working, managing the home, or caring for elderly relatives it can be really hard to find the time for ourselves. Making a plan that includes this time for self-care can really help with your overall wellbeing. Having a scheduled time dedicated to ourselves will help us to feel more in control and less overwhelmed.
So make sure to carve out some time to engage in an activity that you enjoy and that will allow you to be distracted from what is going on around you.
KILKENNY LIBRARY SERVICE ARE OFFERING THE FOLLOWING: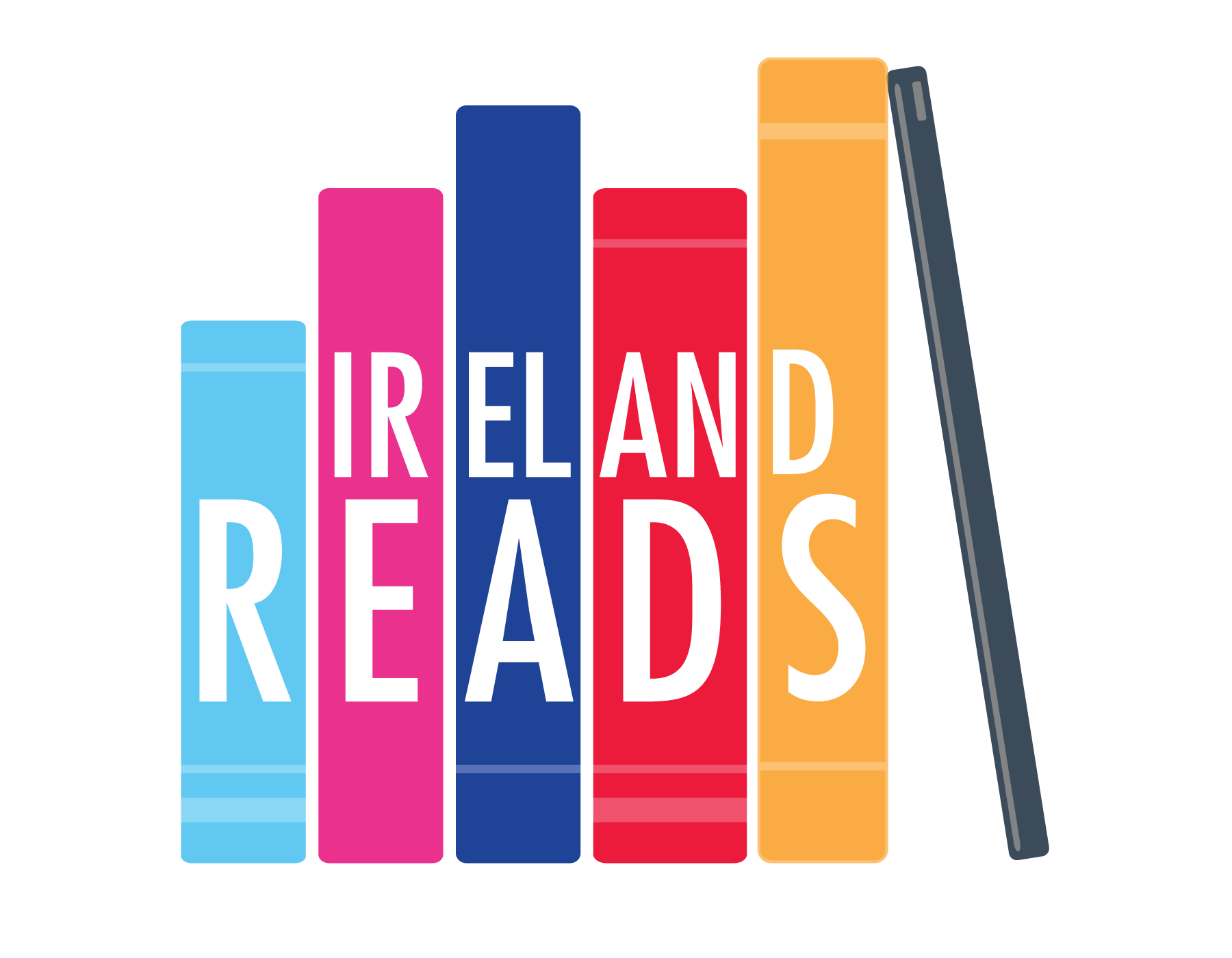 Ireland Reads
Ireland Reads is a new campaign to get the whole country reading this month in the lead up to a national day of reading on Thursday, February 25th.
Kilkenny County Council Library Service have teamed up with libraries nationwide, publishers, booksellers, authors and others for the campaign, which is part of the government's Keep Well initiative and aims to celebrate reading and all the benefits it can have for wellbeing and enjoyment - encouraging everyone, young and old, to get back into the habit of reading and regularly setting aside time to sit and read a book, a poem, a comic, a newspaper, whatever works for you!
The campaign is asking everyone to 'squeeze in a read' on Ireland Reads Day, Thursday, February 25th. A new website www.irelandreads.ie has been set up where people can pledge to read on the day and see how much time has been pledged by the Irish public so far.
The website also offers book recommendations suited to a person's interests and the time they have available. There are more than 800 recommendations from librarians all around the country. A website user can simply enter their favourite type of book and how long they would like to read each day and the website will offer a suitable book suggestion and work out how long it will take to complete – a couch to 5k for books!
Kilkenny County Council Library Service will be hosting a range of events over the coming weeks as part of our Keep Well campaign, supporting and encouraging people to read for wellbeing and enjoyment. With talks from Rick O'Shea, Liz Nugent, Donal Ryan, Una Mannion for adults, and Alan Nolan, Nicola Pierce and Liz Weir for children, there is sure to be something that everyone will enjoy. These online talks will begin on 25th February, and continue through into April, to help both lapsed and emerging reads stay in the reading habit. For further details see www.kilkennylibrary.ieand Kilkenny Library social media.
Find out about all that is happening for Ireland Reads, get book recommendations and take the pledge to read on Thursday, February 25th at www.irelandreads.ie
Rewarding Reads
Kilkenny County Council Library Service are running a series of online creative writing workshops for beginners who wish to learn the craft of writing.
Pathways to Creative Writing (for beginners) with Susie Lamb
A 6-week Online Course, from Wed 24 February, 7pm to 9pm. Limited to 8 participants.
This course is suitable for people who are curious about writing or who are looking for a pathway into writing. It will offer simple and accessible tools to begin, and then to nurture a writing practice. The facilitator will focus on discovering together, and engaging with each individual's unique writing voice. A mutually supportive and playful atmosphere will help participants feel secure in taking their first steps into writing.
A variety of writing forms will be explored. Participants will come away from this course encouraged, inspired and energised for the great adventure of finding out what poems, stories and memories are waiting to be uncovered.
The course will culminate with a handmade notebook craft with Artist and educator, Sheila Jordan.
Email aisling.kelly@kilkennylibrary.ie for bookings.
A Time to Write Poetry (for beginners) with Janis Woodgate
A 6-week Online Course, from Saturday 20th February, 10am to 12 noon. Limited to 8 participants.
Have you always wanted to write a poem but didn't know where to start?
Grab a cuppa, a pen and notebook and let's create together!
Read: choose poems to share with the group
Write: practice writing your own poems using simple methods
Exercise: stretch the mind and tone new skills through gentle homework exercises.
The course will culminate with a handmade notebook craft with Artist and educator, Sheila Jordan. Email aisling.kelly@kilkennylibrary.ie for bookings
The Art of Writing: Stationery Kits
Stationery kits have been developed for our Door to Door clients to promote the craft and pastime of letter writing, to provide creative opportunities and encourage people to stay connected with friends.
Materials including stamps will be distributed through our door to door delivery service and to creative writing workshop participants. They include a folder with pen, pad, stamps  and envelopes.
We hope recipients will use the opportunity to send in their  memories, experiences and observations of the COVID-19 for Kilkenny's Time To Remember Digital Archive Collection.  https://www.kilkennylibrary.ie/eng/whats_on/library-event-calendar/a-time-to-remember-kilkenny-memories-of-covid-19.html
Creativity amongst Young Learners
Hobby/Craft resource packs will be developed and delivered to creches that use our mobile library service, with content linked to the Aistear curriculum framework for the early years, 0-6. This will encourage creativity among young children.
KCC Library Virtual Book club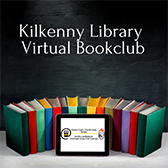 Our Virtual Book Club continues on Facebook  with almost 90 members. Book choices are usually from our Borrowbox ebooks/e-audiobooks service. Members are invited to read/listen to, discuss and also to recommend other books they enjoyed. https://www.facebook.com/groups/kilkennylibraryvirtualbookclub
Online Library
https://www.kilkennylibrary.ie/eng/online-library/ Relax, read, and listen. Choose from:
Over 33,300 eBooks and 25,200 eAudiobooks,
4,000 eMagazines,
2500 eNewspapers from over 100 countries
Over 500 Online Learning Courses
Over 100 Online language courses
All resources Free with your Free Library membership. Join Online https://www.librariesireland.ie/join-your-library or at branch.
Design and Crafts Council of Ireland
The Design and Crafts Council Ireland YouTube channel has many step-by-step interactive workshops and short video tutorials in their Get Ireland Making Programme. On this channel you can:
draw or paint
learn a new song
do an online dance class
try knitting and sewing
cook or bake
As part of the Government's "Keep Well" campaign, DCCI are focusing on the campaign's strand 'Switching off and Being Creative'. See the following link to the Design an Craft Council's "Keep Well" website:
https://www.dcci.ie/learners/keep-well
FREE HSE Stress Control Programme
An online version of the Stress Control Programme is available on www.stresscontrol.ie  The Stress Control programme is a six-session cognitive-behavioural therapy class used extensively in community-settings by the NHS and HSE. The sessions will be led by Dr Jim White, Consultant Clinical Psychologist, who created the programme.
Each session is repeated twice a day and you can either join the virtual class live or catch it later as the recording will be available for 48 hours after the live session. The next group of sessions will commenc on Monday 8th January - see below schedule for dates and times. To find out more about the course go to www.stresscontrol.ie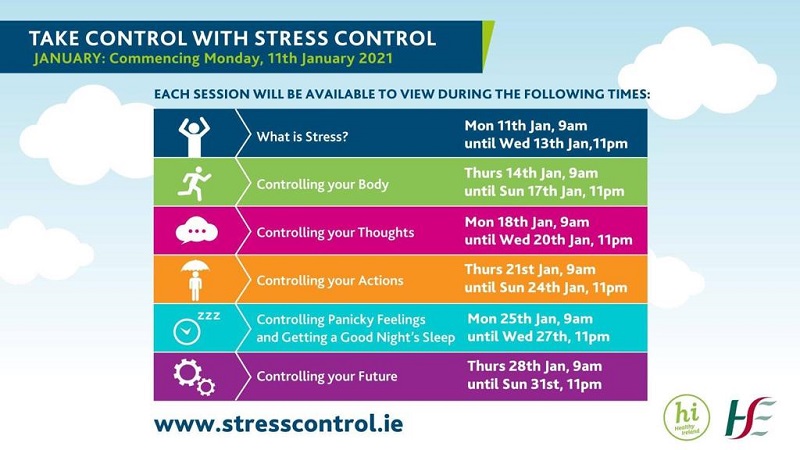 Stress Control is an evidenced based programme that teaches practical skills to deal with stress.