Grant - Bike Week Funding 2023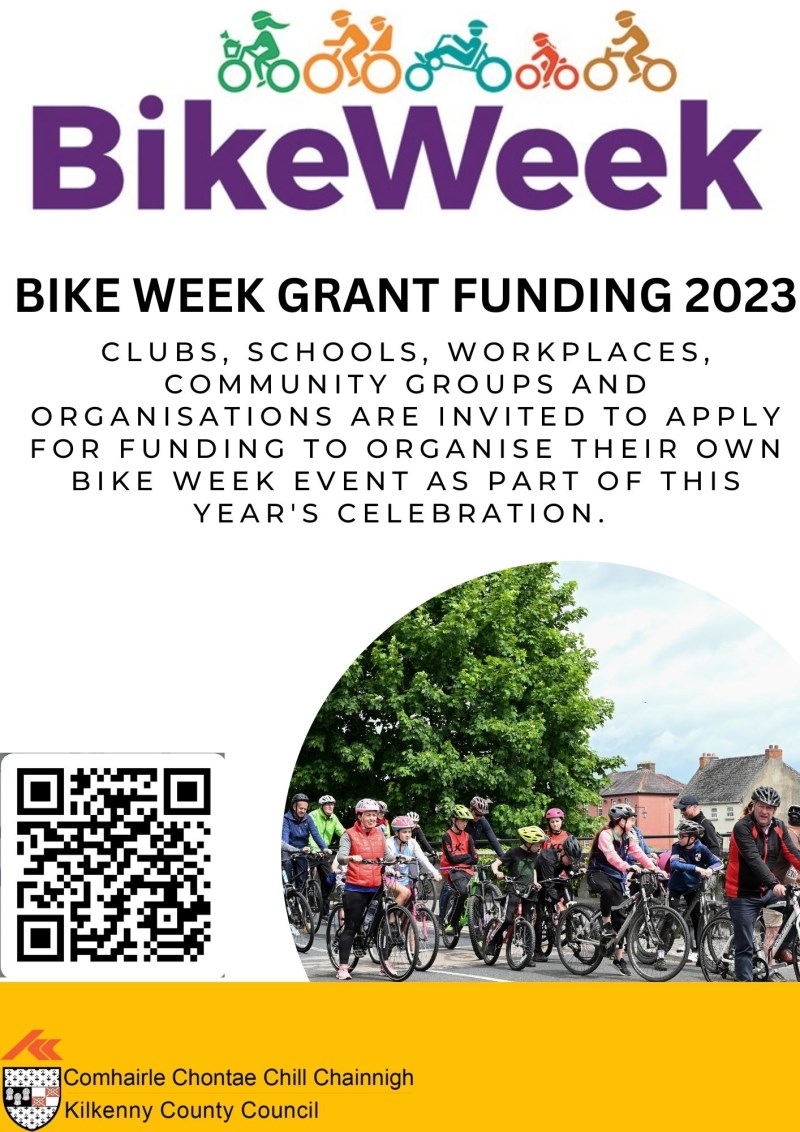 Clubs, schools, workplaces, community groups and organisations are invited to apply for funding to organise their own Bike Week event as part of this year's celebration. This is an ideal opportunity to promote cycling and raise awareness of your club/group/organisation in your local community.
This application form is for smaller scale events. Please contact caitriona.corr@kilkennycoco.ie if you wish to organise a large event.
Event examples: Family Fun Cycles | Cargo Bike Events | Mountain Bike events | Bike Maintenance Workshops | Bike Bops | Safe Cycling Awareness Sessions or Events | Cycling Challenges | Social Spins | Themed Bike Tours
Funding Availability: The maximum amount of funding available per event is €300.  Funding for Bike Week events has been secured by Kilkenny County Council from the National Transport Authority.  If the applications exceed the funding available, applications for beginner or returning cyclists and those with a community ethos will be prioritised.
The event MUST take place during Bike Week (13th - 21st May 2023), be FREE, should be non-competitive and have a focus on inclusivity and beginners. The closing date for receipt of applications is Monday, the 3rd of April. 
Apply here: https://forms.office.com/e/DWyzDiy9BL