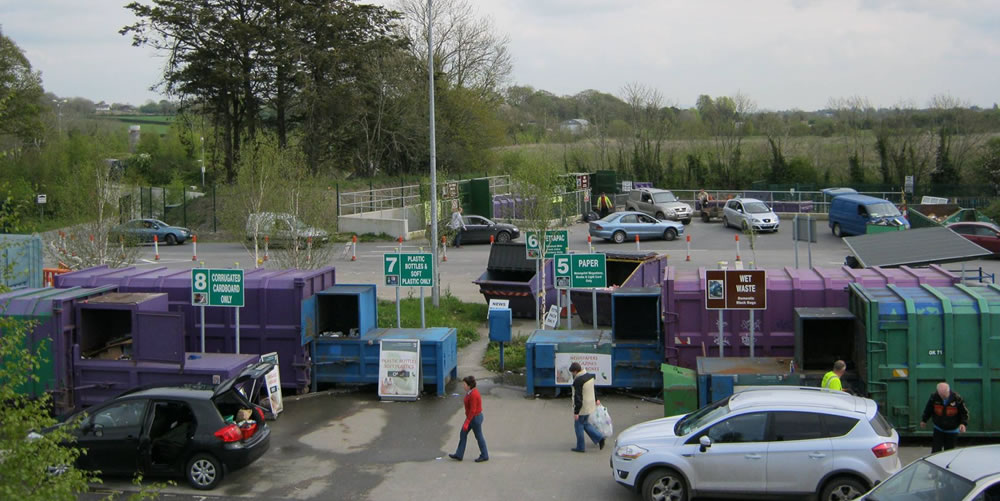 Dunmore Recycling and Waste Disposal Centre
Dunmore Recycling and Waste Disposal Centre is providing a full service with protocols in place to ensure adherence to HSE and Government Guidelines.
Normal Opening Hours:
Monday to Friday 8 am to 4:30 pm; (Open through Lunchtime)
Saturdays 8 am to 12 noon (always closed Saturday on a Bank Holiday weekend);
Closed
Sundays and Bank Holidays and Saturday on a Bank Holiday weekend;
Cash or Card Payments accepted at Pay Station.

For Queries contact: (056) 779 4470 or (056) 779 4480.
Information Leaflet with prices and wastes accepted is available to download (PDF)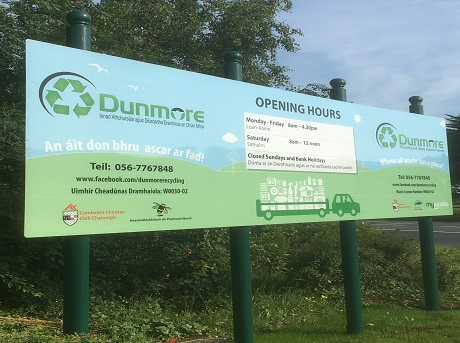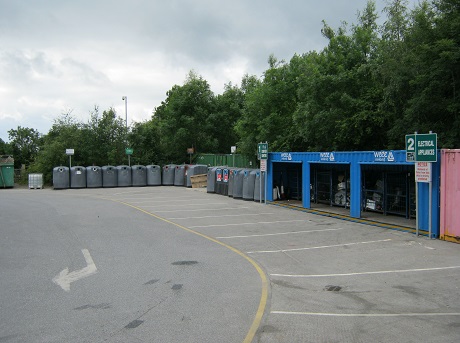 Waste Disposal
Refuse is accepted from both domestic and small to medium size businesses. A refuse sack of rubbish is charged at €5.50 per bag while large loads are weighed at €185 per tonne with a minimum charge of €16 on each weigh in. The charge for mattresses is €20 per item.
Food Waste
Householders in population settlements greater than 500 are required by law to separate out their food waste from their general refuse. Dunmore Recycling Centre provides a food waste disposal service. Cost to the householder is €1 for 10 litres of food waste or €2 for 25 litres of food waste. All food waste collected at Dunmore is transported to an industrial composting facilty.
Green Waste
Green Waste is accepted at €85 per Tonne or €2 per Black Bag. Green waste includes such garden waste like Grass Cuttings, Hedge Clippings, Tree Toppings and Plants & Leaves
Recycling
A car load of recycling is charged at €5.00. Larger loads of recycling are charged by weight at €130 per tonne. Recycling items accepted include; Clothes, Paper, Cardboard, Tetrapaks, Plastics, Metal & Household Hazardous Waste (aerosols)
Paint and Waste Oil incur an additional charge
Paint (Min €5)
Waste (Cooking and Engine) Oil €2/gallon. Max quantity accepted 10 gallons
Dunmore accepts the following items Free of Charge:
Household Electrical Appliances and Batteries, Clothes, Glass Bottles, Drink & Food Cans



Keep up to date on Facebook.com/DunmoreRecycling.