Water Conservation Booklet Initiative
Kilkenny County Council is launching a set of water conservation booklets as part of their ongoing Water Conservation Programme.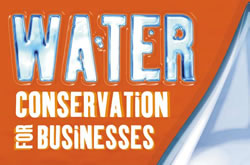 Water Conservation Booklet for Businesses.pdf (size 1.9 MB)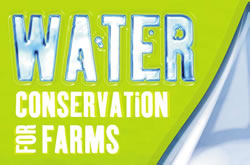 Water Conservation Booklet for Farms.pdf (size 1.8 MB)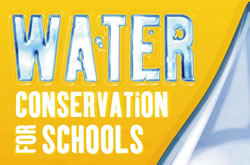 Water Conservation Booklet for Schools .pdf (size 2.4 MB)
These booklets provide tips, guidelines and information for schools, the business community and the farming community on how to spot leaks and tackle water wastage on a daily basis and are currently being distributed by Kilkenny County Council to all its metered consumers. Practical advice such as how to read your water meter, how to carry out your own water audit, and tips on how to reduce water usage are all provided in the booklets.
The distribution of there booklets to metered consumers are one of a number of water conservation initiatives being carried out by Kilkenny County Council at the moment. Kilkenny County Council officially launched its water conservation programme in February of this year, which includes retaining consultants Ryan Hanley Grontmij to carry out an 18-month programme of improvements and upgrades to 14 water supply schemes throughout the county. The initiative also includes the broadcasting of water conservation tips on a daily basis on KLCR radio.
The Water Conservation Project will also be providing a stand at the Ploughing Championships to further promote awareness of water conservation, provide information on how to implement water conservation improvements, and answer questions from the farming community and the general public. The National Ploughing Championships take place in Cuffesgrange, Co. Kilkenny from the 23rd to the 25th September 2008.
The aim of the water conservation programme is to improve the efficiency of service to its customers and assist them to reduce water usage and save money in the process.
It is the policy of Kilkenny County Council to continue to provide additional water conservation information on an ongoing basis to its consumers.